〈Program〉
●Short Course(3hours)
Instructors from Japan
Yoko Hatta
Would you like to explore more various way of knitting techniques? She will introduce more useful techniques combining knitting and crocheting to expand more imagination. Learn to knit and crochet more swatches.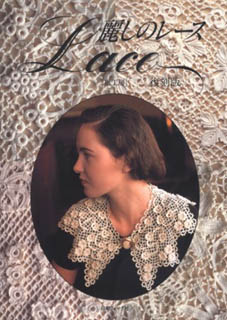 about this book
Chie Kose
Course A
- Learn how to cast on and off in a beautiful way in one stitch rib and two stitch rib. In addition, we will study the Japanese short row. Bring appropriate yarns, knitting needles and crochet hook.
Course B
- Invisible seams. It is all magic that you will find an elegant and beautiful hem and seams. Practice knit for this course will be aran cable and garter stitches.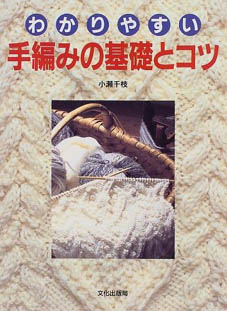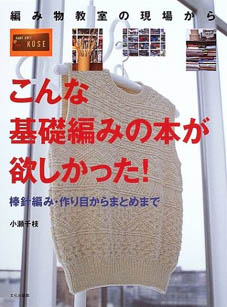 Midori Nishida and Kuma Imamura
(CRKdesign)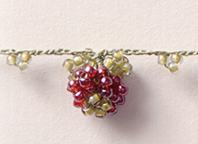 Introduce Turkish traditional knitting to make edge and hem "OYA". In this class, we will learn techniques using lace yarn with beads for neckline in your collar, or shawl edge. Material fee. Bring thin crochet hook.
●Homepage(CRKdesign)→
http://www.crk-design.com/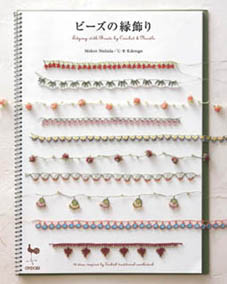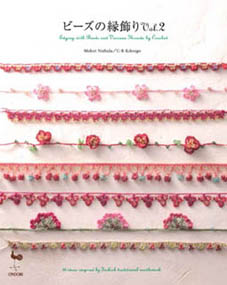 Mariko Nonaka
American patchwork log cabin in funny twisted way by knitting. We will learn how to tilt the log. In the class, we will make a small cosmetic bag or jewelry bag for traveling. Bring sport weight yarn in all sorts of colors.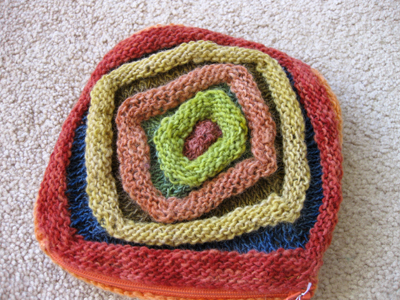 Yukiko Ohnishi
Japanese traditional thimble making class. Using colorful Japanese silk thread, we will learn how to embroider in geometric way to make thimble. Material fee. Bring sewing set.
●Homepage→
http://www.h2.dion.ne.jp/~yumeism/
Sohon Se
Introduce Japanese Super Miracle Needle. This is invented in Japan. Knit by one hand instead of two hands using this special needle. This needle is invented the fusion of crochet hook and knitting needle. We will knit the swatch in the class. Material fee.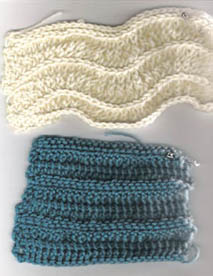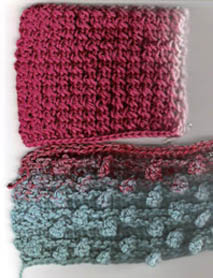 Kiyoko Yoshikawa
Would you like to knit the foods we eat everyday? This class is not a knitting for garments. We will learn how to knit foods like fruit and sushi. Bring very thin yarn with suitable needle. Or you can buy yarn at the class.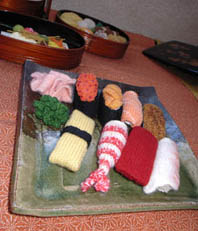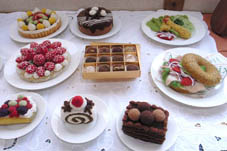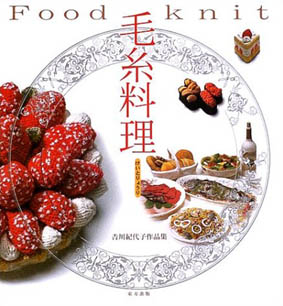 Instructors from Nordic
Vivian Hoxbro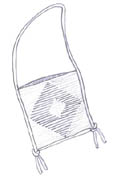 Shadowknitting is a Japanese technique. I have worked with it while writing the book:Shadowknitting. It is a very simple method but the look of it is very elegant and intriguing. In the class we will start knitting the front of a small purse as illustrated. You will need yarn in 2 colors (a dark and a light color) and needles (bring needles suitable for the yarn and also thinner pair of needles. Yarn such as: Puppy 2007 Spring-Summer 362 cotton or from Puppy 07-08 Autumn & Winter 614. I will bring instruction and a chart.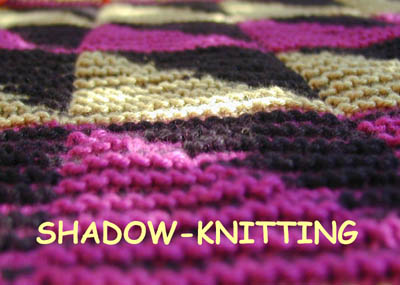 Kirja Kongsbak
Reversible Fisherman's Rib and some variations.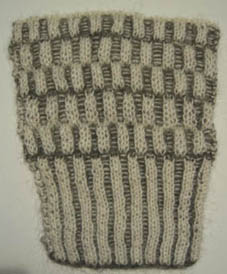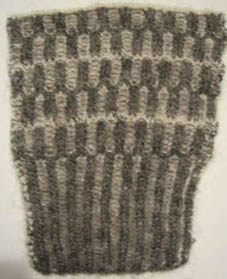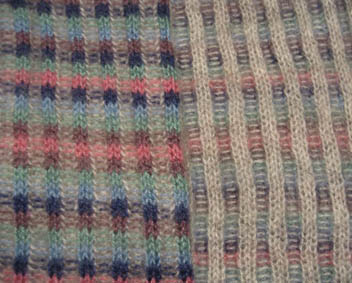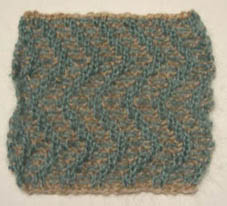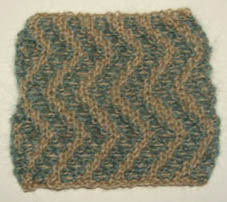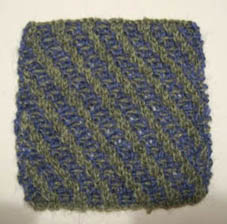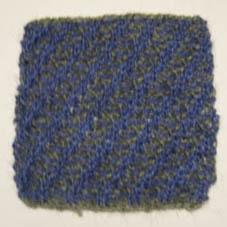 Anu Kotli
The idea of using animal puppets for take the schildren closer to the national culture belongs to Estonian textile artist Anu Raud. She uses the puppets in her programs at Heimtali Museum near Viljandi in Estonia. The knitted animals help children learn and tell stories, teach children about pattering in general and patterns in particular, and eventually, entire them to knit.
At the cours of knitted animals you can learn to knit a little fox or knit an animal by your own fantasy. Also you will be introduced to several estonian patterns and colors. Some ideas for using lonely socks or mittens to make several animal puppets. The teacher will be Anu Kotli -architect by profession- who has create very many of knitted animals for Heimtali Museum.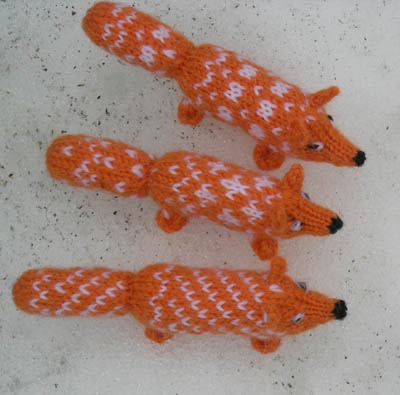 Lita Rosing-Schow
Drawstring cast on and eastern knitting
We will learn to do the "drawstring" cast on, which is a way of casting stitches round a bunch of threads instead of using a knitting pin. In this way one will be able to draw the finished knitting together.
We will then knit in the eastern way, working from the wrong side with the knitting yarn around the neck.
We will look at the patterns used in some old stockings from Tadjikistan, and try to knit these three-color patterns. You can either do a pair of mittens, start on a drawstring bag, or you might do a little cape.
Materials for the workshop:
A set of 5 stocking knitting needles 3 mm and at least three colors of yarn of corresponding quality. Then you need a cotton yarn a bit thicker than the wool.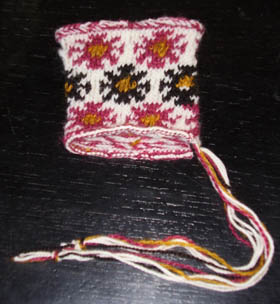 ●Long Course(6hours)
Kerstin Jonsson
Bosnian crochet or Flat hook crochet
Bosnian crochet or Flat hook crochet is a technique different from
ordinary crochet.
You use a special tool, a flat hook that you have in your right hand
between your thumb and point finger. You use just one stitch at the
time, in the front loop or in the back loop.
The movement are: push the hook into a stitch; throw the yarn around
from your right and pull! Added to that you need to know how to cast
on, add stitches, decrease stitches, use two yarns or more, and finish.
The technique goes round like a spiral spring, so you must learn how a
pattern works upwards. As it goes round it is a technique for mittens,
caps and socks.
This workshop will give you exercise and some good advice so you can
continue of your own.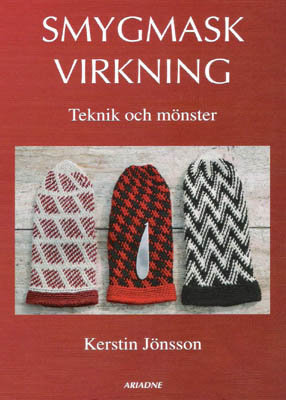 Susanna Hansson
BOHUS STICKNING: WORKSHOP DESCRIPTION
Sociology, women's history and a cultural legacy - the Bohus story contains
elements of all. What began as a relief work organization in 1939 developed into a couture hand knitting industry over the course of thirty years.
This workshop includes a slide presentation and discussion of the Bohus
Stickning industry; its origins, development and eventual demise thirty years after it began. For the hands on portion of the workshop, we will be working with fine yarns and small needles so patience is required. While the actual knitting is not terribly difficult, the use of color and purl stitches on the right side of the fabric, can make Bohus patterns challenging for knitters, even experienced ones.
As you work on your wristlets, you will come to see and understand how the patterns are created and you will enjoy seeing the colors come alive.
LEVEL: Suitable for intermediate to expert knitters with an interest in the
history and culture of knitting. Must have patience to work in the round using fine yarn and small needles.
MATERIALS FEE: US $22 for a Bohus wristlet kit that includes Swedish museum quality yarns, a pattern and an extensive handout.
CLASS SIZE: 32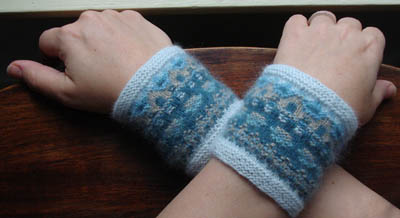 〈Class Schedule〉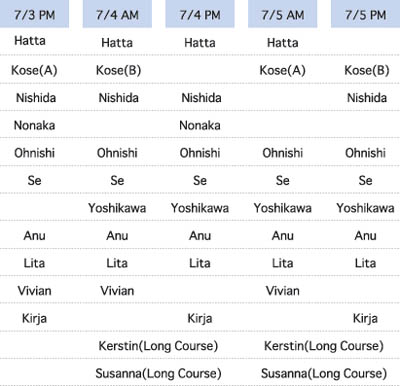 1.Please note that class of Kose has two courses A and B.
2. Please refer to the class description.